| | |
| --- | --- |
| Last Day or Naram - its all over :-( | Friday is online More Audio is Online |
Here is the Brochure for Naram 50 PDF
Hey Hey Hey got the Audio almost done.
Here is the Townhall Meeting (14mb)
Here is the Manufacturer's Forum and Auction in 3 Files 01 - 02 - 03 (around 10mb each)
IIRC the entire Manfac Forum is in File 01 so just get that if its all you want.
Awards Ceremony should be online by sunday or so (its over 10gig its gonne take time :-) I have to extract the audio and compress it into a manageable size.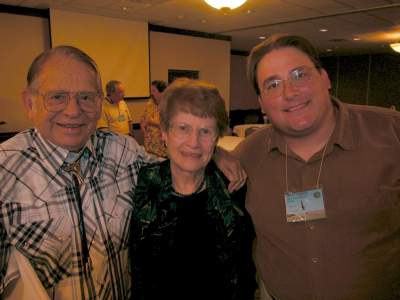 Vern Estes - Gleda Estes - Chris Taylor Jr